Wandsworth Town BID has announced their partnership with Loqiva to create a digital town hub, to be named 'We Are Wandsworth Town.'
The hub, powered by Loqiva, will be used to support the hundreds of businesses within the SW18 area, whilst simultaneously engaging with the whopping 300,000 residents that sit in Wandsworth and neighbouring areas. 
The digital town hub consists of a selection of placemaking tools including a local app for Wandsworth residents and visitors, a selection of marketing functions for local businesses and a suite of insights and analytics for the Business Improvement District.  All together, the new platform is designed to feature #everythinglocalallinoneplace to provide a complete engagement solution for the local community. 
The "We Are Wandsworth Town" app will be the definitive source of information for the local area, featuring exclusive content from Wandsworth; everything from business offers, local news, tours and trails and a list of all the events happening in the area.  
Businesses will have access to their own Wandsworth dashboard where they will be able to publish their profile, add events, send notifications to app-users and participate in local forums with the business community.
On top of all this, Wandsworth Town BID will have access to important data such as footfall and economic activity, as well as having the ability to communicate directly with both residents and levy payers. 
Set up in 2017, Wandsworth Town BID is focused on giving Wandsworth Town and the surrounding neighbourhood a united voice and exists as a catalyst to promote wider public and private investment into projects which enhance the neighbourhood.
"Wandsworth feels like one of the most exciting areas in South London," said James Mbanefo, BID Manager at Wandsworth Town BID.

"We wanted the digital infrastructure in our town to reflect the dynamic and innovative feel of the area, and also to provide the tools for all of our businesses to connect and engage with their proud Wandsworth community."
The digital town hub is a platform for all local stakeholders to work together to create a clear digital identity for Wandsworth, powered by an engaged community of residents and businesses to help create a strong local economy.  Using Loqiva's technology, Wandsworth Town BID will publish a comprehensive list of all the exciting events, news, offers and local information within the Wandsworth area, from the futuristic AR gaming venues in the Southside area all the way to the quaint coffee shops that occupy Old York Road.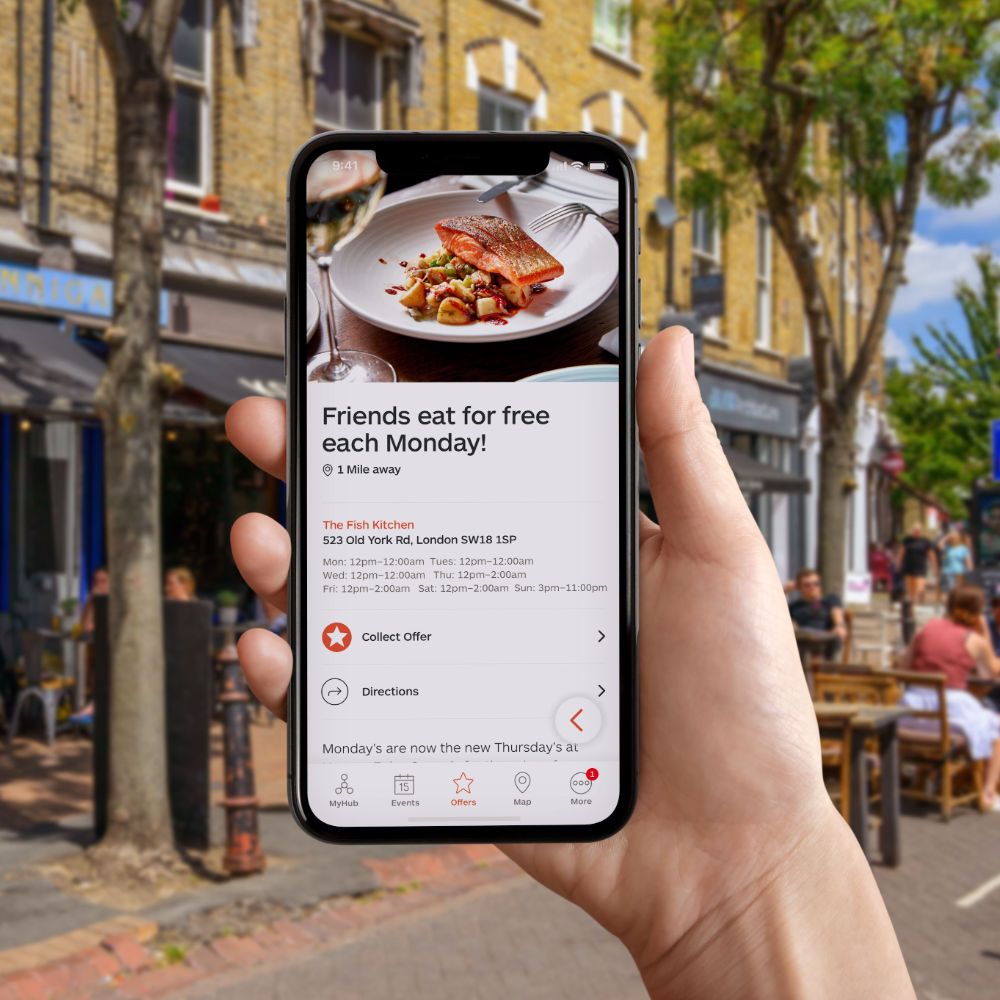 Marcus Chidgey, Direction & Co-Founder of Loqiva adds, "It's fantastic to be able to launch Loqiva technology in what is such an exciting and upcoming area in London. Wandsworth is a young and dynamic location and the BID's decision to implement our technology shows their understanding of exactly the type of tools that their ambitious levy payers require. James and his team have a clear vision for the kind of innovation required to meet the different needs and wants of their community."

Lauren Furey,  Marketing & Communications Manager at Wandsworth Town BID adds, "We are seeking to foster a supportive network of businesses in Wandsworth.  As a BID, our goal is to provide them with all of the tools and support that they need to flourish here.  We're so excited to launch We Are Wandsworth Town and cannot wait for what the next months have in store!."
The We Are Wandsworth Town digital town hub is being soft-launched to businesses in July 2023 and is expected to be fully live and available to the public in August 2023. Further enhancements and ecommerce features are planned for 2024.