In 2023, mortgage payments will rise by £3000 per year for 2 million homeowners. Combined with a £1500 hike in energy costs, it means everyone will really start to feel the pinch this year. Disposable income is, also, forecast to fall by £880 per household – further to a similar drop last year.
Against these economic conditions, there is likely to be a limit on what traditional marketing activity will be able to achieve. BIDs and councils who succeed at marketing their town centres will likely be those who innovate.
"I think essentially what we're seeing is retail Darwinism, survival of the fittest. With crisis comes opportunity." said Natalie Berg (NBK Retail) commenting in an article on the BBC's website.
Reading this article it's clear that well-designed retail propositions are still resonating with consumers – particularly those that express a clear purpose, and those which can connect easily with their target demographic.
It echoes the prevailing trend for 'narrowcasting' that's prevalent in industries today. People are attracted to products and opportunities that fit their specific needs and perception of the world, rather than something that's 'one size fits all' (or 'broadcasting').
This trend then needs to be considered when we market town centres. It can't be enough to just put 'shop local' banners and window stickers in the high street. We need to identify target groups within local populations and find the best ways and means to speak to them.
For example, how many town managers are using TikTok for marketing at the moment? Are you aware these is a much younger audience present on this channel than say Facebook or Instagram? In terms of impact, did you see the Prime drink story last week? The demand generated for this product online amongst younger consumers thanks to (largely) TikTok has been phenomenal.
In short, placemakers need to segment audiences to build meaningful relationships with local people. Let's adapt the message and think about the different digital channels, data and tools available to make places relevant and successful.
How can you innovate this year to create new opportunities now and in future?
Have the ability to measure the health of your town centre
Data generates the insights place makers need to identify specific challenges and winning trends. Without a framework to diagnose issues or track the progress of any initiatives, you will be working in the dark. Optimise your time and financial investment by investing in footfall counters, consumer spending data and qualitative research.
Take ownership of all the relationships required to make town centres a success 
Place managers often see their role mainly as maintaining close B2B relationships and conducting marketing on behalf of the town.
This approach works on the assumption that local businesses will be able to capture the value of this activity and acquire new relationships with customers themselves. Actually, most local businesses can't do this – they don't necessarily have the time, resource or knowledge.
Instead, place makers need to think more "B2B2C". They need to build direct relationships with local residents and tourists through a technology solution (possibly like Loqiva!) over the long term. They need to know who, when and why people come to the town centre – so they can keep people engaged despite the changing business environment.
Build local data wealth to take advantage of future shifts in technology
Are you aware that the Bank of England is about to revolutionise Sterling and how we make payments? By 2025, the UK is likely to be piloting a Central Bank Digital Currency (CBDC) – Sterling ledgered on a centralised blockchain. The idea is that, instead of using the traditional payments system with its various intermediaries, consumers and businesses will be able to exchange funds directly. How could this affect your town centre? CBDCs should make payments cheaper and faster for businesses, plus it could make money much more versatile. For instance, economic stimulus from central government could be put directly into user wallets programmed only to be spent in local shops.
If you have Nest, Hive or Ring at home, you already have IoT devices ('Internet of Things' – things constantly connected to the Internet). These systems offer a smart home … but what about smart towns and cities? Until now cost has largely prevented councils and BIDs from adopting similar town-level systems. However, things are changing – newer IoT footfall counters and environmental sensors are more affordable and offer place managers and local businesses real-time data. Store this and graph it in the right way and it becomes valuable to everyone. It's time for you to look into the possibilities!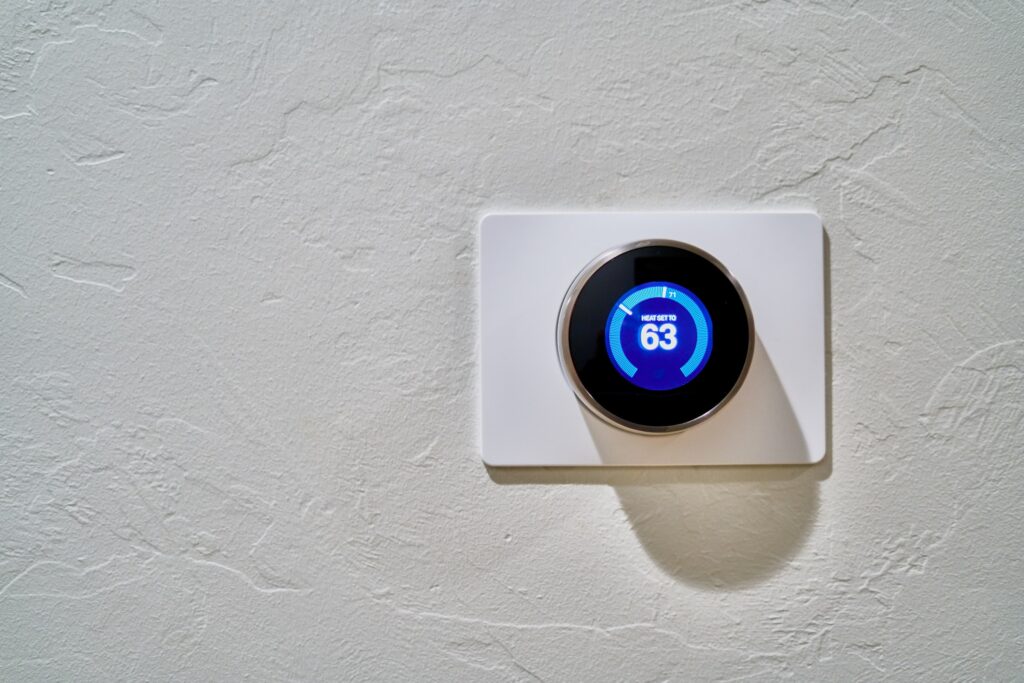 Explore new economic models for businesses in your town centre which could leverage the data you build. We love this solution called Kerb which creates virtual kerbside loading bays for deliveries to minimise disruption and local pollution. If you had readily available data on footfall, air pollution and consumer spend, you could measure the impact this kind of solution for all local stakeholders.
Ultimately, placemakers lead on a vision for their community. In volatile times, such a vision can't remain steadfast, it has to adapt to changing economic, cultural and technological environments. Start the year by thinking differently and looking to technology to support you in finding new opportunities.