In 2004, a new bus service launched in Somerset. Nippy Bus was aimed at those whose "Saturday night kebab had more life than their Saturday night out". It promised access to some of the hottest nights out available in the South and West. The bus company had "tied up with some of the largest clubs and venues in the places we visit to offer our Nippy Club members exclusive entrance deals and promotions not available to the general public."
Nippy Bus offered demand response transport (DRT), a service where routes and schedules are flexible to meet the demand of its customers. Instead of fixed routes running on a regular schedule, the Nippy Night Bus could be booked with short notice through a phone service, and would collect and drop off its passengers at their homes. Think Uber for buses, before the days of smooth-running apps and AI insights.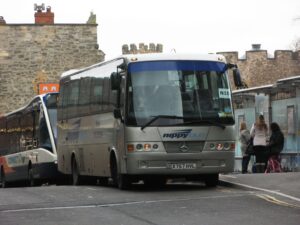 By 2017, the company had built up its routes to include a mix of scheduled services and demand response options around towns such as Yeovil, Ilminster and Glastonbury. However, all was not well behind the scenes. On 29th October of that year, the company's CEO released a memo to staff stating that the company had "ceased operational activity with immediate effect".
The statement continued "There comes a time in any relationship when you have to say f*** it, say goodbye and move on. I am quitting to pursue my dream of not having to work here…I have had enough and realise I cannot work with you, the people I employ, a moment longer…the gates are now closed and will not open so you [staff] can stay in your scratchers Monday and have a lie in".
In spite of its undignified end, Nippy Bus was in some ways ahead of its time. A good idea that came too soon for the technology needed to make it work. Or at least to make it work profitably. The company recognised that although a traditional bus service might not be financially viable, there is a model that meets passenger demand in remote areas, and combines it with an increasing preference for the safety and convenience of home collection and drop off.
Demand Response Transport is a form of dynamic routing. It uses Artificial Intelligence and smartphone apps to create a travel experience that adapts with each passenger. The algorithm will consider both the fastest route for individual customers as well as the most efficient overall solution for fellow commuters. The overriding (excuse the pun) goal being to combine the convenience of Uber but at the cost of public transit.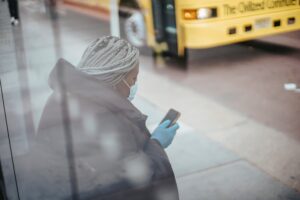 Across the world, cities and councils are experimenting with transport solutions outside of regular scheduled bus services. And technology and sustainability are at the heart of these trials.
Back in 2019, Transport for London ran Demand Response bus trials in Sutton and Ealing which found high levels of customer satisfaction and enquiries from "several local authorities", but was ultimately cut short due to Covid.
In April 2023, Sofia in Bulgaria announced the introduction of an on-demand bus service for its more remote neighbourhoods, including an app to book a journey on brand-new low-emission buses.
Last month, Moray Council in Scotland introduced a similar service, with early results indicating a 30% increase in passenger journeys.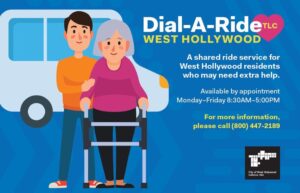 In West Hollywood, the local council found that their Demand Response Transport program "Dial-A-Ride" was underperforming. So they introduced a new program called Cityline Flex, that allows anyone book a ride anywhere in the city during business hours for just $1. The program prioritises older adults and people living with disabilities while also serving the general public. And passengers who use a smartphone or web portal to book a ride can track their vehicle in real-time, similar to what individuals experience when using the most hi-tech ride sharing services.
This movement towards efficient travel comes at a time when the average US commuter is estimated to be on the move for 52 minutes per day; the equivalent of 408 days in a lifetime. Any change that can eat into those minutes could have a huge potential impact on society.
Such initiatives require both public funding as well as the technical backbone to make the system run smoothly for travellers. The potential benefits are huge – less transit time, safer trips for the elderly and vulnerable, better services for rural communities, and cost efficiencies for governments and councils. Not to mention the environmental benefits of having fewer empty vehicles on the streets.
Over the past ten years, numerous DRT projects have started up in Europe and US, but, like Nippy Bus, failed due to lack of public engagement or lack of funding. Each of these failures has ironed out some wrinkles in the model. There is now greater confidence in the concept of Demand Response Transport and in the technology to make it run.
So although your future local bus may not make grand promises about what it could do for your social life, it might just pick you up outside your home.